Eagle Ranch Luxury Chalets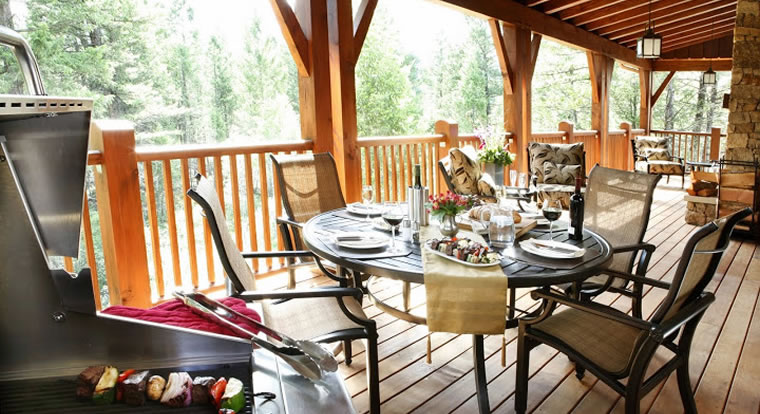 Eagle Ranch Luxury Chalets - Cottage BBQ. Invermere, BC
Previous
Next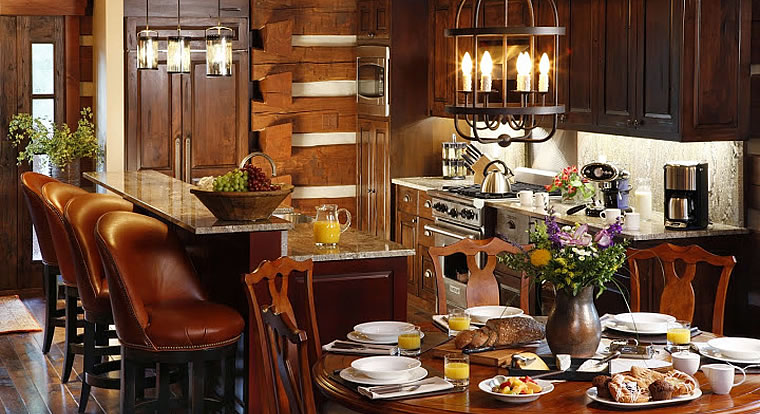 Eagle Ranch Luxury Chalets - Cottage kitchen. Invermere, BC
Previous
Next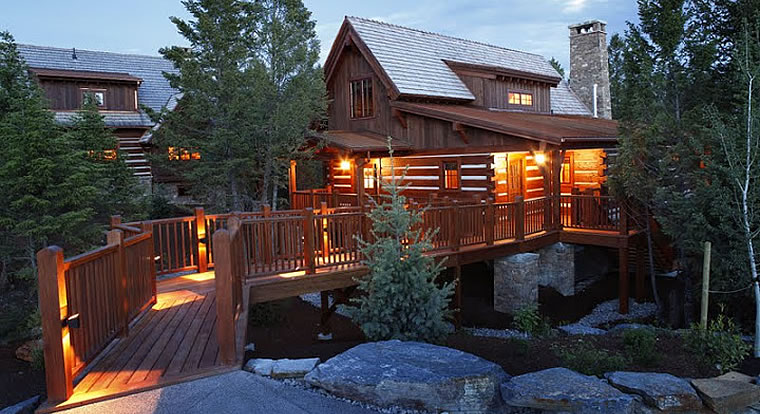 Eagle Ranch Luxury Chalets. Invermere, BC
Previous
Next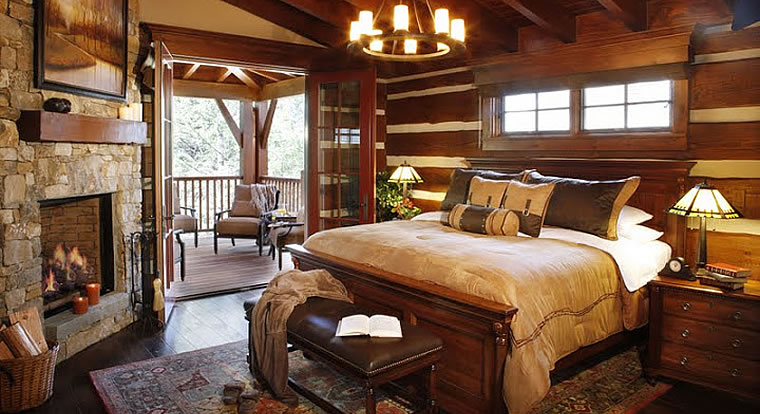 Eagle Ranch Luxury Chalets - Bedroom. Invermere, BC
Previous
Next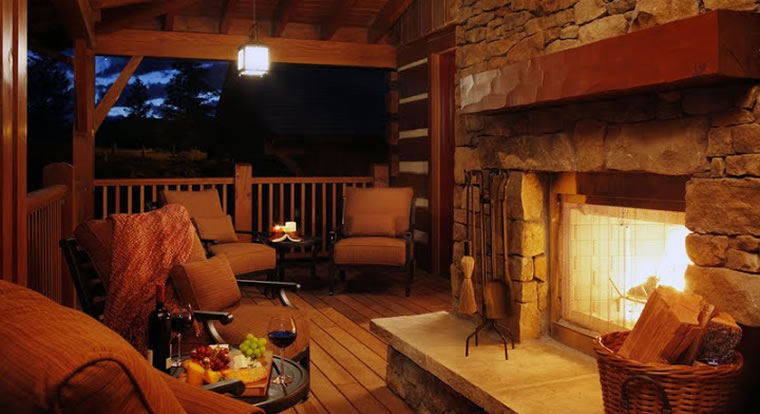 Eagle Ranch Luxury Chalets - Outdoor fireplace. Invermere, BC
Previous
Next
The Eagle Ranch Luxury Chalets are arguably the best luxury group accommodations in British Columbia. Four adjacent chalets with every luxury appointment that you could want make this the ultimate choice for golfers looking for something unforgettable and out of the ordinary.
Each chalet has a full gourmet kitchen, living room with stone fireplace, large deck with barbecue and 2nd stone fireplace, master bedroom with king bed and large private bathroom, second bedroom with queen bed and large private bathroom, third bedroom with two twin beds, dining room with seating for eight, entertainment rooms with big screen TVs, pool tables, poker tables, foozball tables and more.
Private chefs are available to come in and cook for your group and concierges can stock your fridge for you with whatever you would like to have waiting for you upon arrival. Staying at the Eagle Ranch Luxury Chalets truly takes your vacation from incredible to unforgettable.