Kelowna Golf and Wine Week
Package Details
The Kelowna Golf and Wine week combines the two things that have made the Okanagan famous: phenomenal golf and phenomenal wine. You probably know that Okanagan Valley is blessed with warm-sunny weather, incredible golf courses and beautiful lakes, but did you know that it also has over one-hundred-and-twenty wineries! One-hundred-and-twenty!! On the scorecard one-hundred-and-twenty means a very-long day on the golf course but on a wine-map that means a veritable nirvana for wine-lovers.
Spend seven nights in your choice of accommodation, play five rounds of unbelievable golf and enjoy a winery tour of some of Kelowna's most prestigious wineries. This is a week of sunshine, golf, wine and memories. Wouldn't it be great if the other fifty-one weeks of the year could be like that too?
Kelowna Golf and Wine Week

7 nights / 5 rounds / Winery Tour – From $1075pp!

Seven nights in downtown Kelowna and rounds at EACH of the following courses: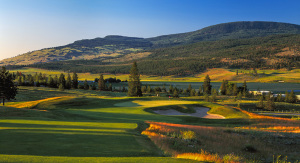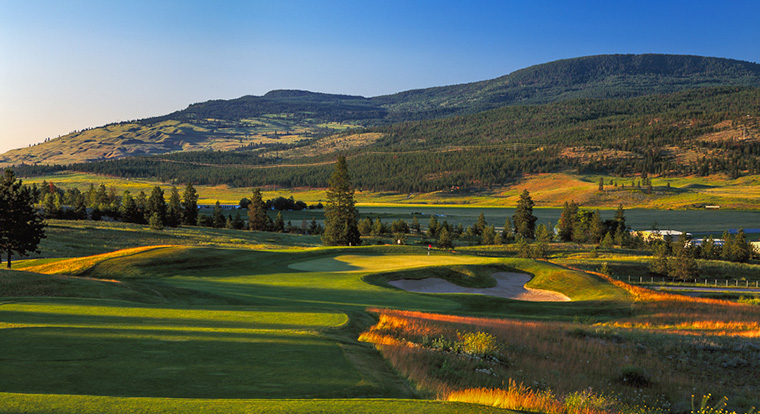 Five-hour winery tour with picnic lunch
Shared power carts at all courses
Concierge services of the BC Golf Safaris staff
Detailed driving directions to all destinations
Course substitutions possible. Please contact us for options and pricing.
Hotels subject to availability. Prices are per person based on double occupancy and subject to applicable taxes.
Additional nights and rounds are available. Call us toll free at 1-866-723-2747 with your questions, to book or to request other package options!