Whistler Golf Club
Hole 15 at Whistler Golf Club - Whistler, BC
Previous
Next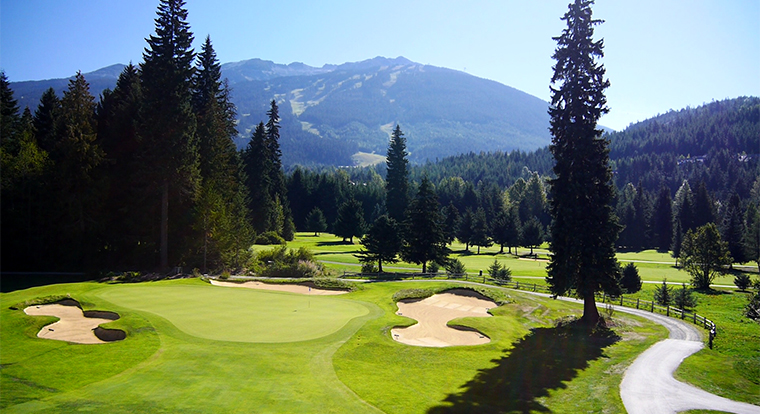 Hole 13 at Whistler Golf Club - Whistler, BC
Previous
Next
Hole 16 at Whistler Golf Club - Whistler, BC
Previous
Next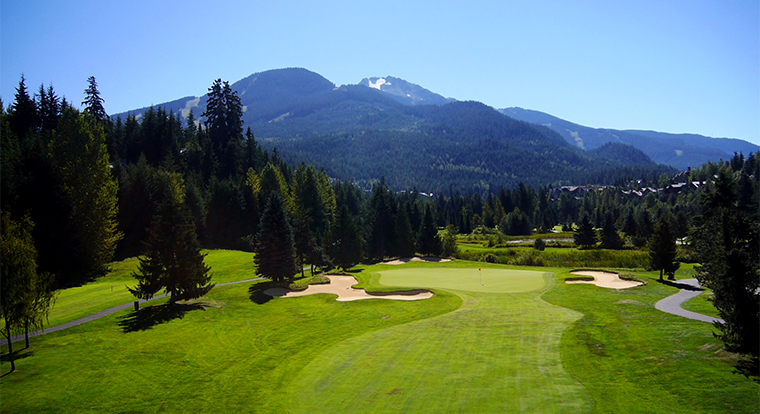 Hole 5 at Whistler Golf Club - Whistler, BC
Previous
Next
Designer: Arnold Palmer
Yardage: 6722
Par: 72
Rating: 72
Slope: 136
Whistler Golf Club is the oldest course in Whistler, British Columbia and the one that put this great resort town on the golfing map. This Arnold Palmer design exudes the class and charm that you would expect from the man that brought golf to the masses. Friendly staff, great course conditioning and the occasional 'Palmeresque' temptation to go for broke are all hallmarks of the Whistler Golf Club.
One of the holes that truly shows off Palmer's style is the 515 yard par five 11th. The distance would seem to make this a manageable par five but the intervention of the same creek three times on the hole make it one to consider with respect. Big hitters should be aware of the second crossing of the creek approximately 285 yards up the fairway from the back tees but only 255 yards up the fairway from the blue tees. Carry the creek with a mammoth drive and you may be able to hear the faint echoes of Arnie's Army applauding your go-for-broke approach.
Regardless of your style of play, Arnold Palmer's Whistler Golf Club is a course you won't soon forget. From the welcoming smile upon arrival to the friendly farewell when you leave the Whistler Golf Club is a great addition to any Whistler Golf Vacation.