Nicklaus North Golf Course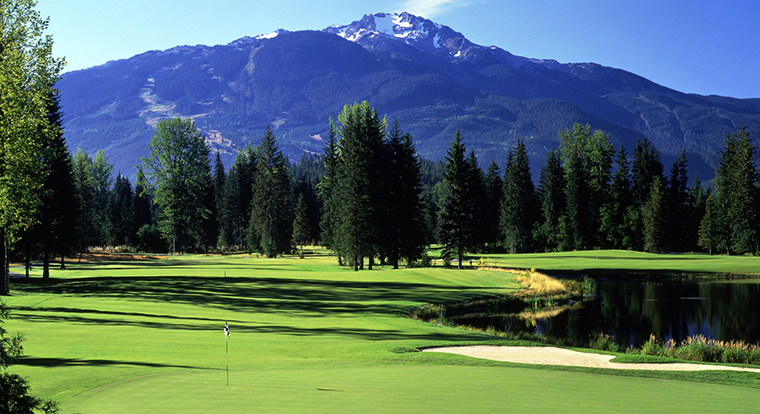 Nicklaus North Golf Club - Whistler, BC
Previous
Next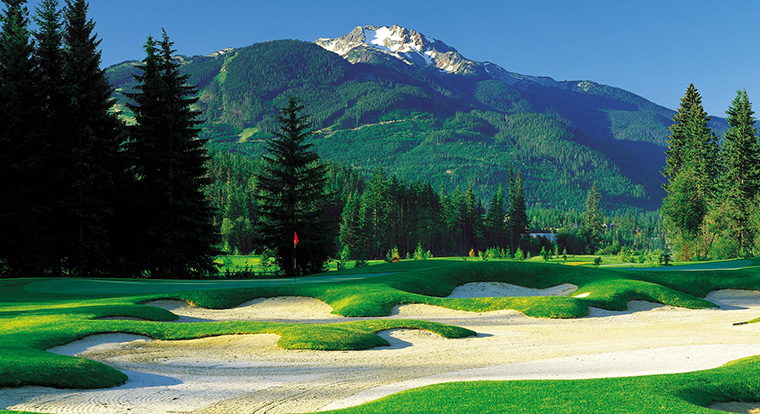 Hole 7 at Nicklaus North Golf Club - Whistler, BC
Previous
Next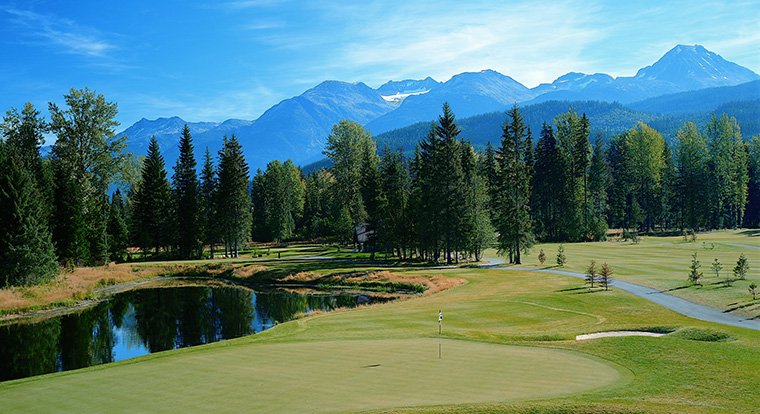 Hole 10 at Nicklaus North Golf Club - Whistler, BC
Previous
Next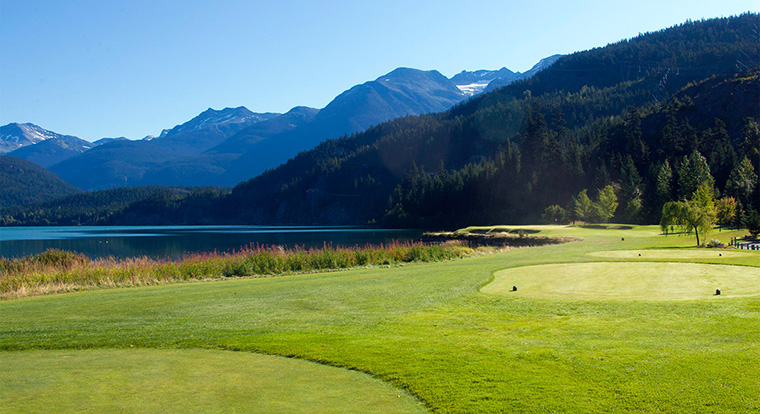 Hole #17 at Nicklaus North Golf Club - Whistler, BC
Previous
Next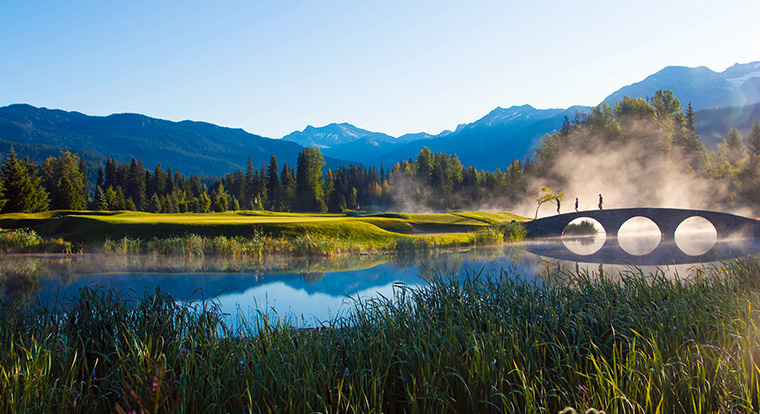 Previous
Next
Designer: Jack Nicklaus
Yardage: 6961
Par: 71
Rating: 73.2
Slope: 143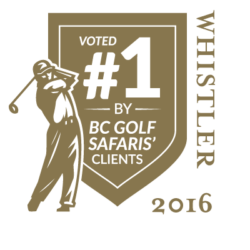 Nicklaus North Golf Course was the first Nicklaus Signature Course in the world and instantly set the standard by which all other signature courses would be measured. From her opulent clubhouse and beautifully maintained grounds to her great service and unforgettable scenery, every aspect of Nicklaus North Golf Course is world-class.
In typical Golden Bear fashion, Nicklaus North offers golfers of all levels a debate between risk and reward on almost every tee. Shorter hitters will find wide landing areas but long approaches to well defended greens. Longer hitters will find enticing landing areas that are reachable only if you manage to fly the water hazards or fairway bunkers that invariably guard that portion of the fairway.
Perhaps no other hole better typifies the Nicklaus North brand of risk-reward golf than the par-four ninth. At just 376 yards from the back tee, this hole sounds like a guaranteed par. Take a second more involved look though and you will begin to see the Nicklaus magic emerge.
The first portion of this dog-leg left is entirely water; therefore, the further back on the tees you go, the tighter the angle to the fairway and the more water you will have to carry off the tee.
Higher handicappers, playing off the forward tees will only need a long iron or fairway wood up the left or the middle to reach short-iron range to the green. Lower handicappers will have to wrestle between two options: #1 take a conservative fairway wood up the middle, #2 rip a drive up the left side and have a sand wedge in to the green. The only problem with the second option is the deep fairway bunker that sits on the left side of the fairway at 245 from the back tees. If you don't manage to carry the bunker, you will have little opportunity to go for the green. If the drive is too far left you will find yourself in the fescue or behind the tall tress that line the fairway. If you push the ball to the right, you find yourself with two green side bunkers to carry and a difficult angle of attack.
With all of these negative possibilities, the smarter strategy is clearly to play conservatively. No one ever accused golfers of being smart though!
No matter what your game, Nicklaus North Golf Course, with its immaculate conditioning, incredible views, and great service is a course you are sure to remember for a long time. Be sure to include it in any Whistler Golf Vacation!