Chateau Whistler Golf Club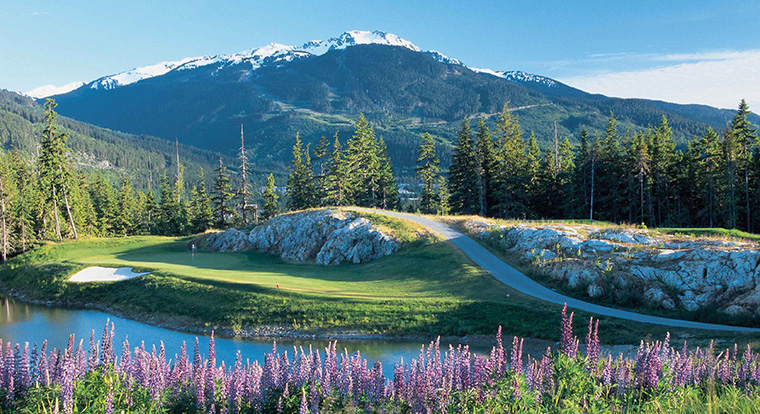 Chateau Whistler Golf Club - Whistler, BC
Previous
Next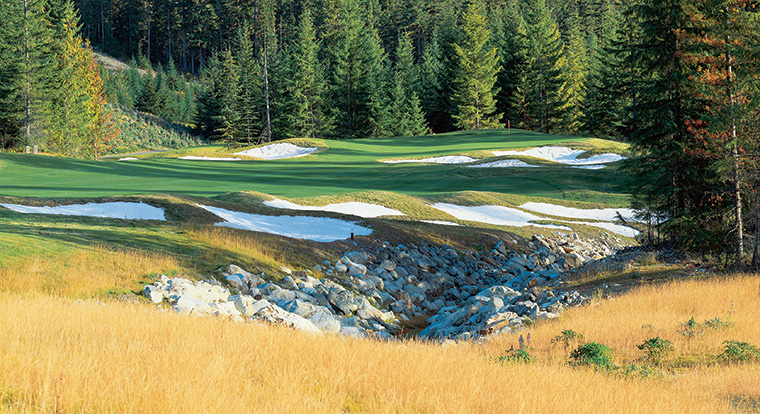 Chateau Whistler Golf Club - Whistler, BC
Previous
Next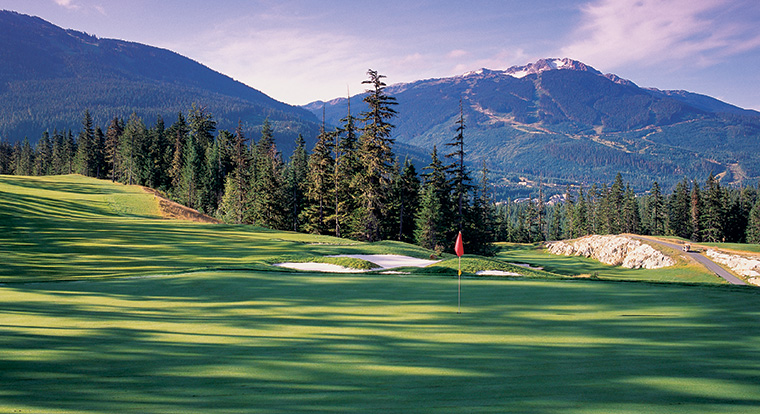 Chateau Whistler Golf Club - Whistler, BC
Previous
Next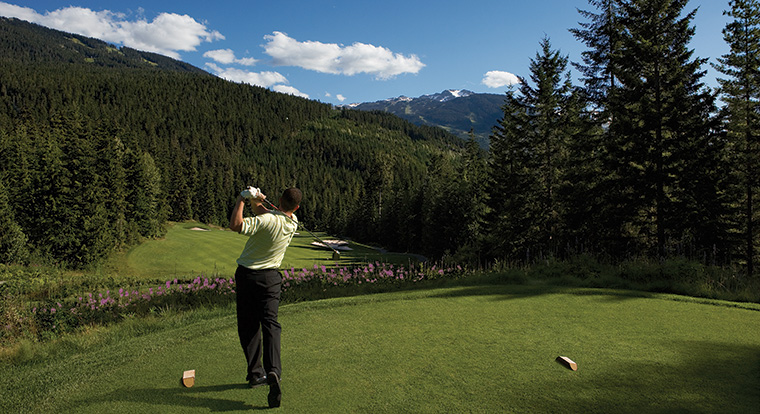 Chateau Whistler Golf Club - Whistler, BC
Previous
Next
Designer: Robert Trent Jones Jr.
Yardage: 6635
Par: 72
Rating: 71.5
Slope: 145
Chateau Whistler Golf Club is considered by many to be the best course in Whistler. Climbing more than 400 feet from the first tee to the course summit, Chateau Whistler Golf Club is a true mountain course. Dramatic elevation changes, mountain streams, and the occasional ravine are the primary defenses on this Robert Trent Jones Jr. gem.
Players that tend to spray the ball or get overly aggressive will have a tough time at Chateau Whistler. The smart player that picks his/her spots though and plays within their game will love every aspect of this mountain track.
A great example of the Chateau Whistler Experience is the par four, third hole. Ranging from 313 to 399 yards this uphill dogleg left requires two well struck shots to reach the green in regulation. A solid drive up the right centre of the fairway will open up the green for your approach shot. From there you must choose the right club to carry the creek and the ravine that guards the front of the sloping green. If your drive was short or left of centre you will have a far narrower window of opportunity at reaching the green. You will then have to decide whether to lay-up to your favourite yardage or push for the heroic high-flying draw that so many of us wish we had but so few of us actually do.
The conservative player who goes with what is given to him is going to do well on this hole. The golfer who tries to bend the course to his will is going to spend the day feasting on a healthy portion of crow.
The recent addition of the David Ledbetter golf academy, along with a 350 yard double ended practice range, a 10,000 square foot putting green with chipping area and practice bunkers, has once again shown Chateau Whistler Golf Club's commitment to being one of the finest golf experiences in North America.
With all that the Chateau Whistler Golf Club has to offer it is no wonder that Conde Nast Traveler Magazine named it the #1 Golf Resort in North America, Golf Digest rated it at 4½ stars a 'must play' rating, and readers of Canada's golf magazine Score Golf, rated it the Best Resort Course in British Columbia.
Play it just once and you will understand what all the praise is about. Be sure to add the Chateau Whistler Golf Club to your Whistler golf vacation.