Big Sky Golf Club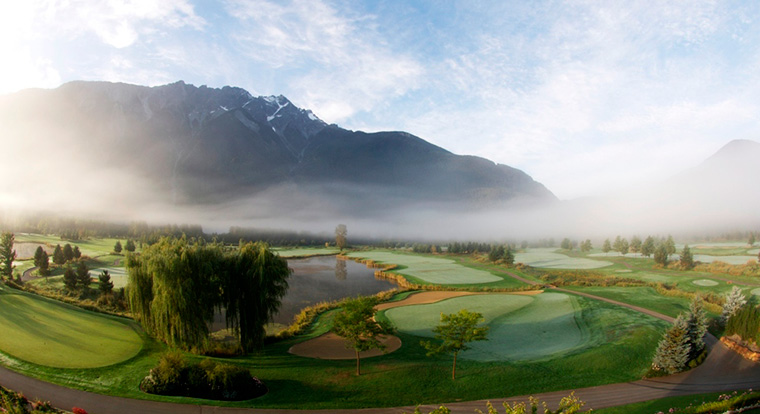 Big Sky Golf Club, Pemberton, BC
Previous
Next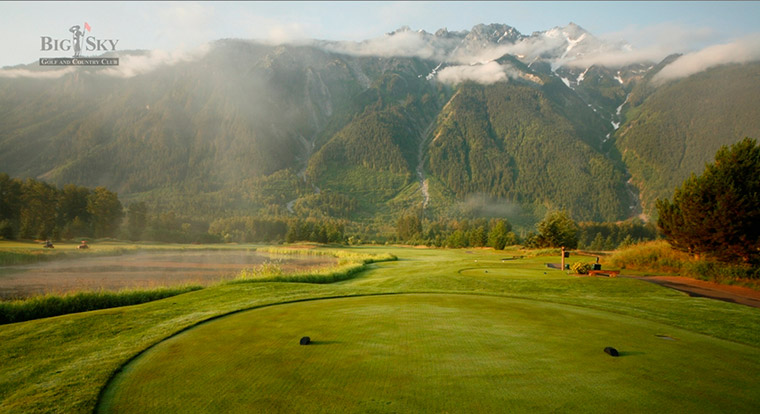 Big Sky Golf Club, Pemberton, BC
Previous
Next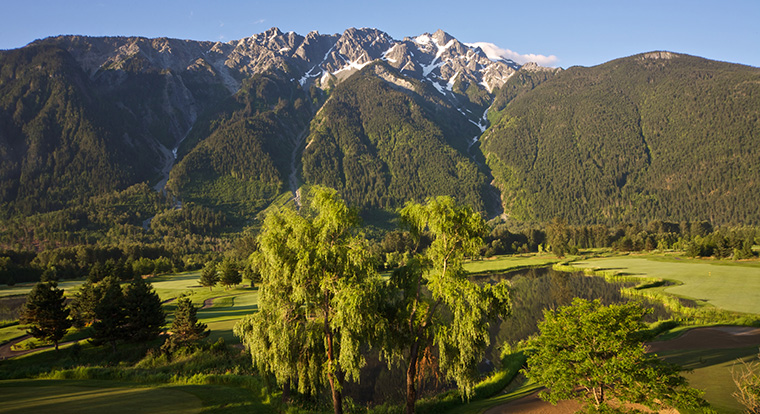 Big Sky Golf Club, Pemberton, BC
Previous
Next
Designer: Robert Cupp
Yardage: 7001
Par: 72
Rating: 73.9
Slope: 136
Big Sky Golf Club combines incredible scenery, great course conditioning and first-class service to give you a golfing experience that makes this course an essential part of any Whistler golf vacation.
Designed by Robert Cupp, Big Sky Golf Club uses water, sand and the constant presentation of risk/reward scenarios as its primary defenses. The course does not impose a golf strategy on you. Instead, each hole offers you a choice of options and leaves it to you to wrestle between your golf abilities and your golf desires.
A perfect example of the Big Sky Golf Club experience is the stellar par-four 16th. At only 405 from the back tees the hole's length is not overly demanding. Its shape and location though make it memorable. The hole is a crescent moon, dogleg right, with water guarding the entire right hand side of the fairway. Golfers wanting to have a short iron in to the green are forced to take an aggressive angle and carry as much water as possible. Golfers willing to play more conservatively will play up the left-centre of the fairway and settle for going at the green with a mid iron.
It is this constant presentation of options that led Golf Digest to name Big Sky Golf Club "One of the top-ten places to play in Canada".
Big Sky Golf Club. With some of the best kept bent-grass fairways in British Columbia, and views of snow-capped peaks in every direction Big Sky Golf Club truly is a course that deserves to be ranked amongst Canada's elite. Play it once and we are sure you will agree. Be sure to add Big Sky Golf Club to your Whistler Golf Vacation.