Victoria Regent Waterfront Hotel & Suites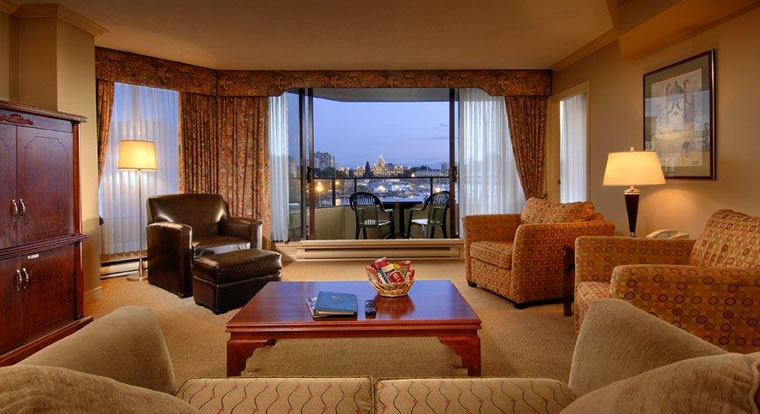 Victoria Regent Waterfron Hotel & Suites - Living Room. Vicotria, BC
Previous
Next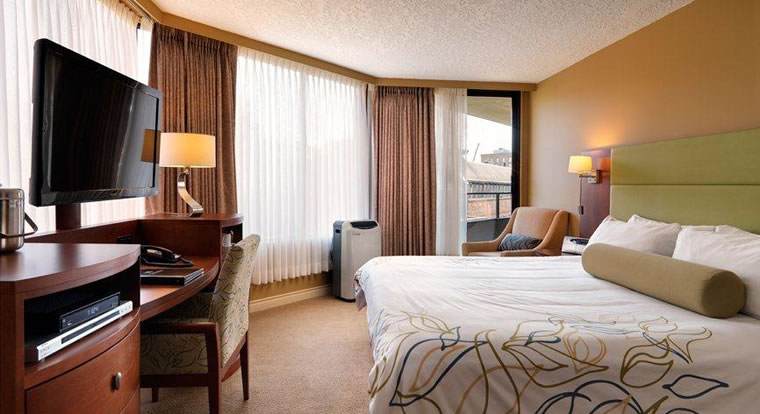 Victoria Regent Waterfron Hotel & Suites - Bedroom. Vicotria, BC
Previous
Next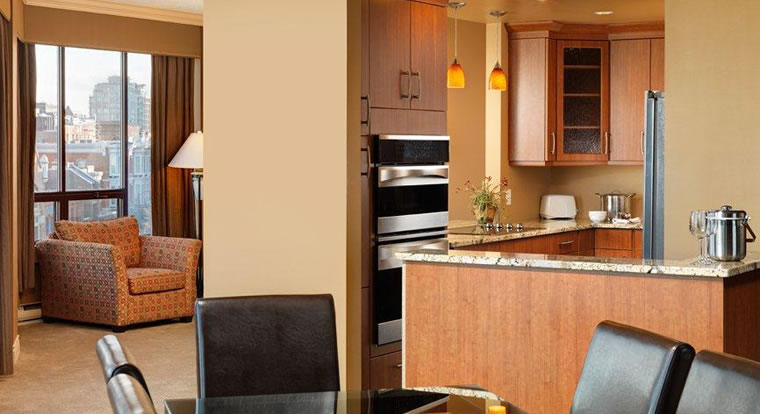 Victoria Regent Waterfron Hotel & Suites - Suite. Vicotria, BC
Previous
Next
The Victoria Regent Waterfront Hotel is arguably the best suite hotel in British Columbia. The Regent offers deluxe guest rooms as well as one and two-bedroom suites with a variety of views and bedding configurations to meet almost any group's needs.
While the deluxe rooms and one bedroom suites are fantastic in their own right, the two bedroom suites at the Victoria Regent are what have made this hotel one of the top-picks for our clients. These 1000 square foot-plus suites are loaded with amenities including a private balcony with water view, full kitchen, living room with large seating area, three TVs including a 37" flat screen TV, DVD player, complimentary hi-speed internet, movie channel, in room coffee and tea, in room safe, bathrobes, stereo system, telephone with voicemail, mini-bar, daily newspaper, iron & ironing board, and two separate bedrooms with your choice of one king or two queen beds plus TV and ensuite in each room!
The size of these rooms and variety of bedding means that two, three or four people can share these beautiful suites and still have their own proper bed!
The hotel also offers complimentary continental breakfast in the morning as well as secured underground parking for all guests.
With all that the hotel has to offer in the heart of Victoria's nightlife, it is no wonder it is the repeat choice of our clients, year after year.