Inn at Laurel Point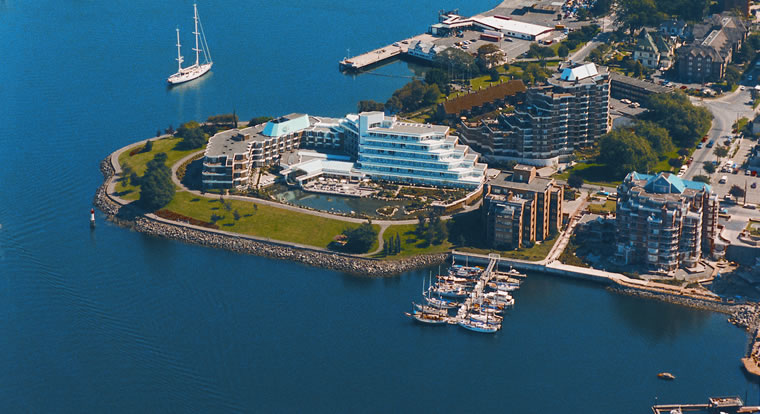 Inn at Laurel Point. Victoria, BC
Previous
Next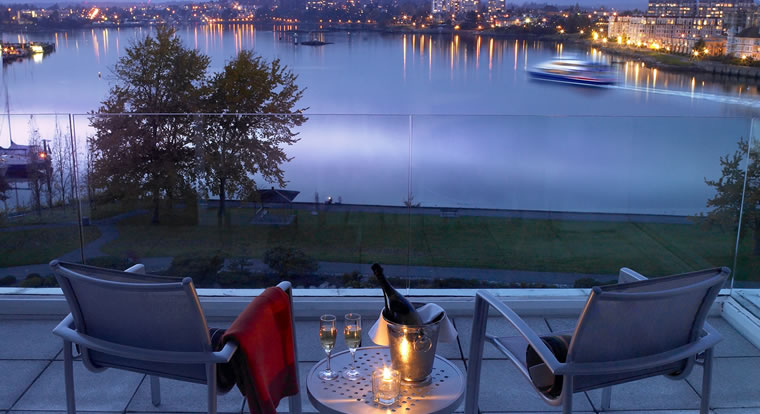 Inn at Laurel Point - Waterview. Victoria, BC
Previous
Next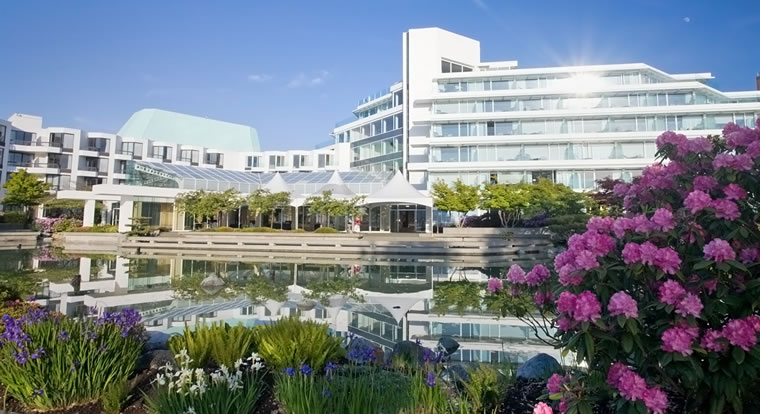 Inn at Laurel Point. Victoria, BC
Previous
Next
Located on a park-like setting in the heart of Victoria's Inner Harbour district, the Inn at Laurel Point is one of Victoria's best hotels. The hotel's front door is within easy walking distance of the Legislative Building, conference center, Royal BC Museum, Beacon Hill Park, downtown shopping, and entertainment venues.
With the kind of facilities the Laurel Point has to offer you may not want to go anywhere at all. The amenities include AURA Restaurant, oceanside patio, lush Japanese garden, indoor pool, air-conditioning and 24-hour room service.
The hotel features 135 harbour view rooms and 65 suites and studio suites, all with balconies. Choose a room with an inner harbour view and you can sit on your deck and watch the activity in the heart of the city. Choose a room with an outer harbour view and you will be able to relax on the deck and take in the beautiful sunsets. All guestrooms contain cozy down duvets, complimentary in-room coffee and tea, hairdryers, and free local calls.
The Studio Suites in the Erickson Wing are easily the nicest rooms in all of Victoria. Each suite comes with your choice of one or two beds, a comfortable sitting area, a mini fridge, and a large glass balcony with patio furniture. The largest washrooms we have ever seen in any hotel with a deep soaker tub, glass walk-in shower, television and telephone add to the luxury experience of a Laurel Point Suite. Regardless of the room type or the length of your stay you are sure to enjoy your golf vacation that much more when you stay at the Inn at Laurel Point!