Painter's Lodge – Campbell River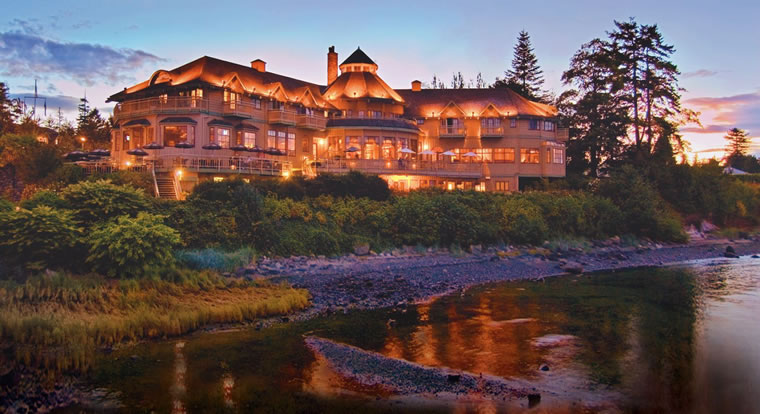 Painter's Lodge, Campbell River
Previous
Next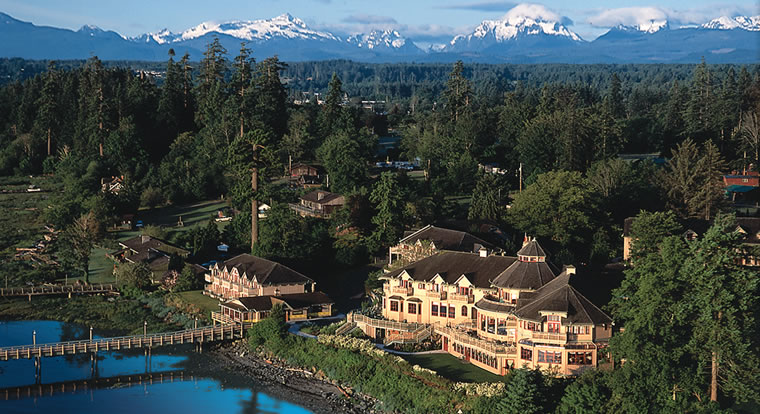 Painter's Lodge, Campbell River
Previous
Next
Located just five minutes north of Campbell River this fantastic lodge is situated on the shoreline overlooking the waters of beautiful Discovery Passage.
Choose from waterview accommodations with your choice of one or two beds or garden view loft rooms with up to four individual beds. If you are looking for something more you can cross the water to the resorts' private accommodations on Quadra Island and stay in your own waterfront home.
The amenities at this resort include Legends Dining Room, an outdoor swimming pool, the Tyee Pub, hot tubs, Fireside Lounge, tennis courts, conference facilities, a fitness centre, Gift Shop, car & bike rentals, children's activity centre, Wildlife Adventure Tours, kayak rentals, motor scooter rentals, full service spa, outdoor patio, outdoor barbecue and much more.