Rimrock Resort Hotel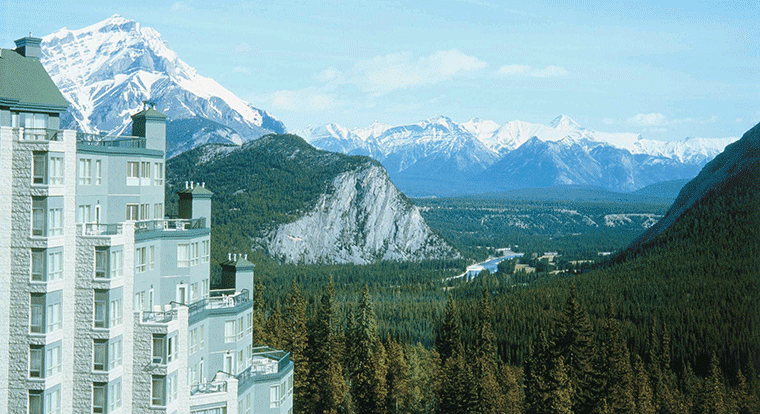 Rim Rock Resort - View of the Bow Valley. Banff, AB
Previous
Next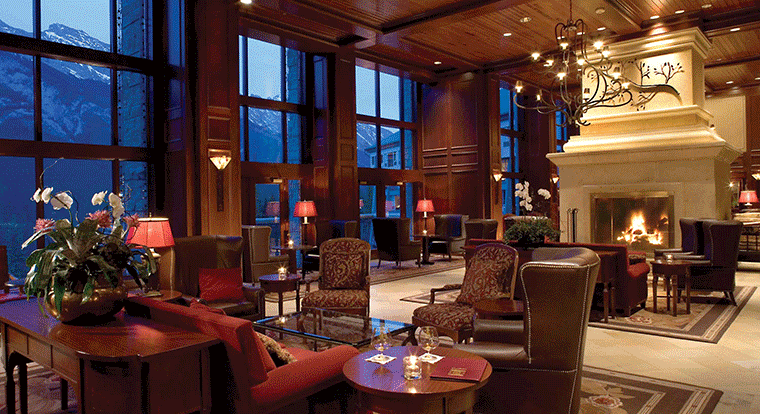 Rim Rock Resort - Lobby. Banff, AB
Previous
Next
Located in the picture postcard town of Banff on the slopes of Sulphur Mountain you will find the incredible Rimrock Resort Hotel. The casual elegance of the resort is evident in everything from its superb but understated green marble and limestone exterior to the impeccable but non-invasive service of its staff. If you are looking for a place to come and experience the elegance and charm of a bygone era in a beautifully modern resort hotel, the Rimrock is the place for you.
The rooms at the resort are all beautiful and elegantly appointed in dark woods and boldly coloured fabrics that elegantly contrast with the earthy tones of the surrounding wilderness. All of the rooms are approximately 350 square feet and are divided into four categories: Standard, Deluxe, Premium and Grand View. The rooms are differentiated primarily by the views that they offer. The Superior rooms will offer partially obstructed views, while the Deluxe rooms offer views of Rundle Mountain. The Premium rooms have a view of either the Bow Valley or the Spray Valley. The Grand View Rooms offer the same views as the Premium Rooms along with the highest degree of attention to detail during your visit to the Rimrock Resort, including turndown services, complimentary robes and slippers during your stay, complimentary valet parking, and special bathroom amenities.
The amenities at the Rimrock Resort are extensive and include a complimentary shuttle service to and from downtown Banff, concierge service, a full service spa, fitness centre, boutique stores in the galleria, indoor saltwater pool, whirlpool, sauna, squash courts and three fantastic restaurants with one of the largest wine lists in all of Canada.