Kamloops Golf Getaway – 3 nights / 4 rounds
Package Details
The Kamloops Golf Getaway is a gem of a golf package. Located in the shadow of the Coast Mountain Range to the West and the Selkirk Mountains to the East, Kamloops' warm dry climate, sagebrush hills and capricious winds make it a slice of West-Texas golf in the heart of the B.C. Interior. The beautiful rivers and lakes and the small-town welcome though, will leave no doubt that you are in Kamloops. This fantastic blend of scenery, sunshine and warm-welcomes has made Kamloops a mecca of golf construction with over 75% of her courses having been built in the last 20 years – including Tobiano – named the best public course in British Columbia. With all it has to offer and without the usual crowds, Kamloops may be one of the best-kept golfing secrets in all of Canada.
KAMLOOPS GOLF GETAWAY

3 nights and 4 rounds

Three nights in the heart of Kamloops and rounds of golf at the following courses: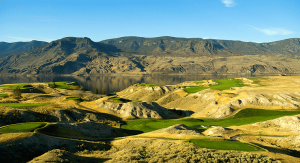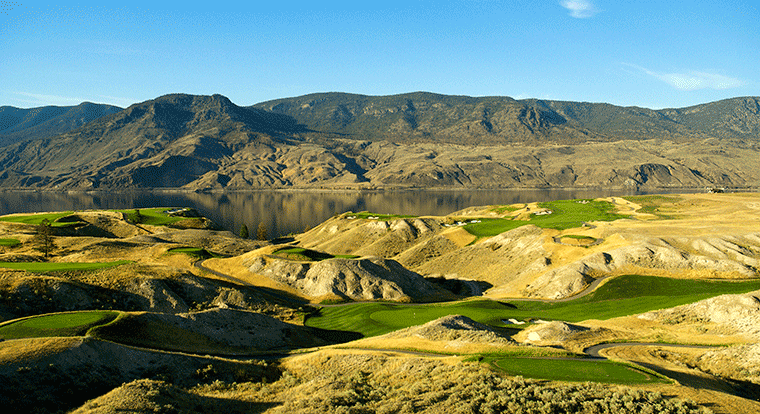 Tobiano
Big Horn
The Dunes
Talking Rock
Shared power carts at all courses
Concierge services of the BC Golf Safaris staff
Detailed driving directions to all destinations
Prices are per person based on double occupancy and subject to applicable taxes.
All prices based on traveling Th – Sun. Contact us for weekday travel
Thompson hotel package includes hot continental breakfast
Delta hotel prices based on room with one king bed. Switch package to a room with two queen beds for $20 more July – Sept or $35 more in all other seasons.
Prices are based on an afternoon rounds at Big Horn and Talking Rock. Earlier times available for a price difference.
Other Kamloops courses available.
All packages can be shortened or customized to suit your needs. Call us toll free at 1-866-723-2747 with your questions, to book or to request other package options!