North Island Fins & Skins – 2 nights / 2 rounds & fishing
Package Details
The North Island Fins & Skins package combines incredible golf, a four-hour fishing charter and two nights at the world-famous Painter's Lodge – situated along the beautiful shores of Discovery Passage. Painter's Lodge is a full-facility resort in Campbell River offering rustic accommodation, restaurant, pub, tennis courts, and a swimming pool.
What about the fishing you may ask?  Well, drop your line in Campbell River, "The Salmon Capital of the World" and partake in one of the world's most impressive salmon migrations.  Enjoy a 4 hour fishing charter with Painter's Lodge. Set off from the resort in a 17-foot Boston Whaler and fish the waters of Discovery Passage with an experienced guide who shares your passion and excitement for fishing. The guides are BC salmon fishing experts with a vast knowledge of the region and a deep respect for the sport. Whether you're a beginner or an experienced angler, your guide can set the hooks, offer new tips and techniques, and help you reel in the catch you've been waiting for.
Fantastic golf await you: Redesigned from the soil up by Graham Cooke & Associates of Northern Golf Design, Campbell River Golf & Country Club offers a different game of golf. One that's inclusive, fun and positive. This 6100 yard, par 70, features 5 sets of tees, bentgrass greens, water features and a modern design catering to all levels of golfers. Add in time at the state-of-the-art driving range with lounge seating, automatic ball dispensers, and lounge service at your bay and you have an unmatched day at the course!
Without a doubt, Storey Creek is the best kept golf secret on Vancouver Island. Nestled amongst dense forest and alongside pristine marshland, Storey Creek is a shining example of what all golf courses should be: a symphony of superb holes and spectacular scenery. At Storey Creek it is not uncommon to share the fairways with families of deer or see groups of bald eagles flying overhead. If you can though you will have to try and block that out, because Storey Creek is a fantastic test of golf!
NORTH ISLAND FINS & SKINS

2 nights, fishing charter and 2 rounds from $525 pp

Two nights at the Painter's Lodge, one four-hour fishing charter and rounds of golf at the following courses: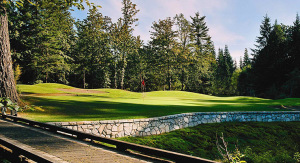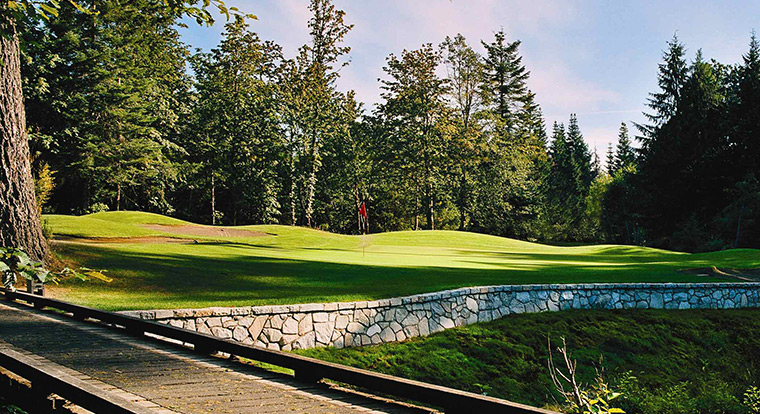 Shared power carts at all courses
Concierge services of the BC Golf Safaris staff
Detailed driving directions to all destinations
Prices are per person based on double occupancy and subject to applicable taxes.
All packages can be shortened or customized to suit your needs. Call us toll free at 1-866-723-2747 with your questions, to book or to request other package options!